A local Muslim official who had once held an appointment at the now defunct Internat-ional Islamic College of Advanced Studies believes that the police should re-open the case involving the killing of Mohamed Hassan Ibrahimi, the Muslim cleric who was kidnapped and later found dead three years ago.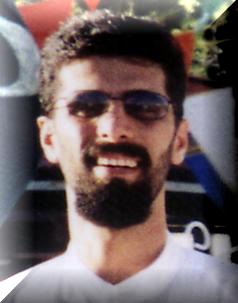 Mohamed Hassan Ibrahimi
The official said that several persons who had worked closely with Ibrahimi might have information relating to the identity of those who killed him and the police should pursue these people relentlessly. The unsolved murder of the cleric has come into focus following the announcement that former PNCR Member of Parliament Abdul Kadir along with two other Guyanese - one a citizen of the United States - and a Trinidadian were allegedly plotting to blow up fuel tanks at the JFK Airport in New York. Ibrahimi had been a close friend of Kadir.
Ibrahimi was abducted by two gunmen in April 2004. His body was found several weeks later, face down in a shallow grave. He had been shot twice in the head. The official told Stabroek News last week that Ibrahimi would have likely known the persons who snatched him from the school and later killed him. He believed, he said, that the incident was more a case of extortion than abduction.
According to an article in the Miami Herald earlier this month it was reported that Ibrahimi had received money from Iran and had changed it at Swiss House cambio, where another of the JFK accused, Abdel Nur, used to work doing errands. Kadir, Nur and Trinidadian Kareem Ibrahim are in a Trinidad jail pending extradition proceedings against them.
The fourth accused, Russell Defreitas, a Guyanese-born US citizen, is being held in New York where he was arraigned on the same day the alleged plot was revealed. A New York grand jury handed down indictments against the other three only last week.
The Miami Herald said that at the time of Ibrahimi's disappearance and death, Guyana's Muslim organizations were quick to deny speculation that the case was linked to international terrorism or to clashes between Shi'ites and Sunnis. The newspaper quoted Acting Police Commissioner, Henry Greene as saying that he would not speculate on who killed Ibrahimi or why. "Initially, we felt it was a kidnapping. But there was no demand for a ransom," said Greene, who was head of criminal investigations at the time. "We could not find a motive for the killing. Just another one of those strange killings," the newspaper reported.
Greene told the newspaper that when local investigators asked Iranian officials about Ibrahimi, Tehran never responded. "Believe you me, we never got anything," Greene was quoted by the newspaper as saying. Ibrahimi, 35, a Shi'ite Muslim cleric set up residence in Guyana in 2000 under a work permit requested by a man in Guyana, identified by Greene as Zenjibari Ali. The commissioner told the newspaper that he believed Ali also was Iranian.
Meanwhile, the official, who said he had taught courses at the school from time to time, described the institution as a non-governmental organization that received funding from Iran, and Ibrahimi as an easygoing man dedicated to serving Shi'ites, a tiny minority within Guyana's mostly Sunni Muslim community. "Ibrahimi was not an extremist, he was against these wars, these Talibans," the official was quoted by the newspaper as saying.
He told the Miami Herald that the relationship between Ibrahimi, Kadir and Ali had soured at some point, but he did not know why. Ali eventually left for Tanzania. With regard to Swiss House Cambio, whose owner, Farouk Razac was allegedly murdered by his wife Carolan Lynch the month before last, the newspaper reported that Ibrahimi made frequent visits to the cambio to exchange large amounts of money he would receive, mostly from Iran.
On the night of April 2, 2004, Ibrahimi, who was the director of the International Islamic College, and the institution's administrator, Raymond Halley, left the school's headquarters at 42b United Nations Place at around 10 pm. After they entered their car, men armed with handguns demanded that they exit their vehicle. Ibrahimi was said to have been dragged from the car, PJJ 509, a white AE 192 Toyota Carina after the men had shot and immobilised it. He was bundled into a dark-coloured car, which then sped away south along United Nations Place and later east along Brickdam. Halley was shot in his right instep as he attempted to flee.
One month later, the cleric was found dead near the Linden-Soesdyke Highway. He had been shot twice in the head execution style and had been killed long before his body was discovered.
A motive was never established for his abduction and the mystery deepened because a ransom demand was never made. Ibrahimi was found in a shallow grave four hundred yards off the St Cuthbert's Mission trail and about three-and-a-half miles from the Linden-Soesdyke Highway. His partly decomposed body was positioned face down in a three-foot grave. His mouth was covered with duct tape, which had also been used to bind his feet as well as his hands which were behind his back.
Ibrahimi was clad in the same clothes he had been wearing when he was abducted. It is believed that one of the bullets had entered the right side of his face and exited through the top of his skull, while the other had been fired at the left side and exited through one of his eyes. Iranian Foreign Minister Kamal Kharrazi had voiced concern over the kidnapping and had called on officials here to work quickly to secure his release.
Following this statement, the Iranian Ambassador to Venezuela and several investigators travelled to Georgetown and had meetings with Minister of Foreign Affairs Rudy Insanally and other officials. On the night of the kidnapping, Ibrahimi had been asked by an official of the college to return there because of a water leak. This appeared to have been a ruse to get him to return to the facility as no water leak was ever found.
During the police investigations, a local Muslim school was raided, raising a controversy, but no trace of the cleric was found.